Browse Our Specialties

Prof. A. A. O. Laditan
C. M. D. 1985 - 1987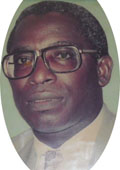 Prof. K. A. Alausa
C. M. D. 1990 - 1992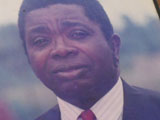 Dr. F. A. Oluwole
C. M. D. 1998 - 2006

Prof.
A. M. O. Shonubi

C. M. D. 2006 - 2012
---

Welcome to our official web site!




The wind of change in the Teaching Hospital which brought me on board as the Chief Medical Director on Friday 7th February, 2014 is a call to higher service.
This teaching hospital was the 1st State Owned teaching hospital in Nigeria to be accredited and it was adjudged the best state owned medical institution in the year 2000 in conjunction with Obafemi Awolowo College of Health Sciences by the National University Commission. Gradually unnoticed, the teaching hospital has fallen in standard and facilities with the unpleasant consequences in the last one year of partial accreditation of some of our fully accredited training programmes and three departments being denied accreditation.
The task before me is a daunting and demanding task to ensure that the accreditation status of all our training programmes is regained and maintained;

To give patient care more focus, making our service friendly with patients in terms of waiting period, neat environment, clean bed linen, service availability and delivery.
Recognize staff productivity and put a reward system in place;
Make people to be where their skills are most suitable and best utilized;
Operate open door policy system;
Encourage staff to reach their optimal professional level;
Maintain mutual relationship between the University and Teaching hospital and tap beneficial advantages;
Reaching out to stakeholders to help rebuild the hospital;
Constructive engagement/involvement of government and other necessary arms of government agencies to make the hospital a centre of Excellence in training, teaching, research and health care delivery.

A clarion call is thereby extended to all stake holders in moving the hospital forward and attaining standards of excellence.


.
Shortcut Links





International

Health

News



OOUTH

News
<

C.M.D. 1987 - 1990


Prof. F. A. Akesode

C. M. D. 1992 - 1997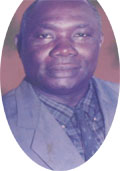 Prof. Sule Odu
Ag. C. M. D.
Feb. 2006- June 2006
Dr. H. A. Ajibode
Ag. C. M. D.
Feb. 2010 - July 2010
---
© Copyright 2010. Olabisi Onabanjo University Teaching Hospital. All rights Reserved.


By using the information relayed on this site you are bound by the Site Terms & Conditions, Copyright Law of the Federal Republic of Nigeria, and must not in any way modify, transfer or manipulate any information so provided.